Auto Italia LIVE at the ICA
Live TV episode produced by artists and broadcast online.
Broadcast live at 7pm 9th June 2012
Auto Italia South East presents Auto Italia LIVE, an artist-run Live TV show performed before a studio audience and broadcast live over the internet. Working in collaboration with Auto Italia, artists will develop new work for this one-off episode, engaging directly with the format of Live Television.
Featuring a full camera crew, lighting technicians, directors, performers, script writers, production designers and set builders, artists will engage with all aspects of Live TV production.
Auto Italia LIVE is engaging directly in contemporary broadcast culture and how physical communities use the Internet to distribute ideas and also as a space for new work. Reflecting on the opportunities this opens up to artists, the episode will engage with the formal techniques of Live TV – its camera moves, soundtrack, catch phrases and live-editing – in order to create a new space and to critically engage with what it means to be making Live TV now.
Focusing specifically on Live TV and its mechanisms, this episode will explore and exploit the idiosyncrasies of this format, its potential and its language. Working within the constraints and limitations of Live TV, the episode will create a televisual space completely removed from the ICA Theatre it physically inhabits and will explore the possibility for TV to create new territories and realities in which to make work. Auto Italia LIVE aims to create its own context and be a proposal for how artists can produce live broadcast work in collaboration. The episode will be a unique place for artists to create their collectve context and distribute their work.
PARTICIPATING ARTISTS AND FILMAKERS
Nathan Budzinski, Benedict Drew, Robert Carter, Simon Guzylack, Andrew Kerton, Leslie Kulesh, Huw Lemmy, Francesco Pedraglio, Lorenzo Tebano Jess Weisner.
In collaboration with: Giorgio Bosisio, Luke Collins, Theo Cook, Paul Crompton, Aoife Flynn, Marianne Forrest, Mette Juhl, George Moustakas, Elly Nakajima, Henry Petrides, Laurence Price, Radiance Audio, Sonia Rodriguez Serrano, Matt Welch.
VISITING INFORMATION
Institute of Contemporary Arts
The Mall,
London,
SW1Y 5AH
Admission : £5/Free to ICA members
AUTO ITALIA SOUTH EAST
Auto Italia South East is an artists run project space that commissions new work collaborating directly with emerging artists. It aims to provides a framework for developing alternative approaches to practice and exhibition formats.
Founded in 2007 the programme includes online and off site projects, provides opportunities for participation, discussion and debate, and aims to establish and develop links between growing peer groups of artists both in the UK and also internationally.
PRESS INFORMATION
For further press information, photographs or to arrange interviews, please contact:
Marianne Forrest, Project Coordinator, marianne@autoitaliasoutheast.org
(image courtesy of Leah Gilliam)
Bodies Assembling
A series of screenings and workshops in collaboration with the Women's film distributor Cinenova.

3rd – 11th December 2011
Auto Italia in collaboration with Cinenova present Bodies Assembling, a series of screenings and workshops featuring moving image work selected by invited artists and activists. 
Bodies Assembling strives to facilitate multiple readings or viewings of historical works from a current perspective, screening older film and video works from Cinenova's collection alongside recent artistic and filmmaking practices. The construction of a temporary cinematic site at Auto Italia's space will allow a discourse to develop that builds new relationships and knowledge.
Engaging with Auto Italia and Cinenova both as organisations but also as active communities of artists, the programme will express a range of diverse viewpoints on the struggles and feminisms present in the material distributed by Cinenova. Bodies Assembling will encourage discussion, collaborative practice and alternative approaches to the production and distribution of culture through film and video work.
Cinenova is the only women's film distributor in Europe tracing a feminist film history from the early 20th Century. It is a charitable organisation currently run voluntarily by the Cinenova Working Group.
Bodies Assembling will act as a forum to consider the contemporary legacy of the film and video work distributed by Cinenova reflecting on the similarities and differences of filmmaking and its various economic and political contexts.
A full timetable will be released in the next few weeks with a list of participants.
PARTICIPATING ARTISTS
Rachal Bradley, Melissa Castagnetto, Emma Hedditch, Huw Lemmey, Irene Revell, Nina Wakeford, Jess Weisner (more TBC)
VISITING INFORMATION
Auto Italia South East
434 – 452 Old Kent Road, London, SE1 5AG 
Opening times will be published in the next few weeks.
Public enquiries: 0207 394 8792
Admission free
Artist's live TV series
Launching Saturday 24th September 8pm
With following broadcasts, 1st October, 8th October
Auto Italia South East presents Auto Italia Live: an artist-run TV series, performed before a studio audience and broadcast live over the Internet. Working in collaboration with Auto Italia a wide variety of artists will produce new work through weekly episodes, engaging directly with the format of live Television and a history of artists using broadcast media platforms to distribute work.

Featuring a full camera crew, lighting technicians, directors, performers, production designers and set builders, artists will engage with all aspects of production opening the space for criticality and intervention within the medium. The series aims to experiment with new possibilities to engage in contemporary broadcast and internet culture whilst also responding to the familiar tropes and formulas within television programming.

The apparatus of TV and the technical infrastructure will allow for dialogue and exchange with images, actions, performances and experiences. Covering ideas of 'edutainment', to permacultures and ecology that surround the idea of live television the project will engage with how live TV has changed our understanding of culture and public space. Each episode will investigate a range of approaches exploring the expanded notion of the televised live performance, the live soap opera and factual, documentary presentation, through the choreography inherent in both performance and camera movements, and the narrative implicit in the existence of objects within a set.

The studio space will be open to the public both for the weekly broadcasts and also at specific times during rehearsals in the preceding weeks. The whole process of live broadcast and the creative process of production will be made public including audiences engaging live in the space and also tuning in online. In an ever increasing landscape of broadcast media and 'accessible' web platforms this project aims to emerge within pre-existing web communities allowing artists to make and distribute new work and create new contexts and audiences around their ideas.

Produced collaboratively by artists, Auto Italia LIVE aims to reclaim a space within the televisionformat that has increasingly lost its experimental aspect. The project will draw from figures including Nam June Paik that dealt with the risk taking inherent in live TV, Warhol TV bringing a community of artists together and Jef Cornelis in terms of his pioneering productions for Belgium Television inparticular shows such as Container. Questioning the demise of risk taking in mainstream cultural programming within the history of British Television, the project aims to provoke discussion and challenge how artists might work together to create new work, examining how dialogues are negotiated and tested within this unique context.

Bound up within the collaborative approach to working and new technological developments, issues of copyright and examining how group material can be authored in the context of Auto Italia are researched. New commissioning documents will be compiled that will represent the best practice for commissioning on Digital Media platforms, in ways that benefit the artists over the distributer. These will reflect the possibility and scope of artists working together and producing work independently from the demands of the gallery or a standard art context.
All the episodes can be watched as part of the live studio audience or via the website

PARTICIPATING ARTISTS
Jamie Stevens, Nathan Budzinski, Patricia Lennox-Boyd, Francesco Pedraglio, Heather Phillipson,Eddie Peake, Andrew Kerton, Leslie Kulesh, Rachel Pimm, Lorenzo Tebano, Robert Cater

In Collaboration With:
Theo Cook, Georgio Bosisio, Sonia Rodriguez Serrano, Alex Lightman, Mc Death, George Moustakas,Bethan West, Luke Collins, Robin Stuart, Amy Friend, Ciara Halpin, Mette Juhl, Sam Valiant, Matt Welch, Nicola Sersale.
PUBLIC INFORMATION
Auto Italia South East 434 – 452 Old Kent Road, London, SE1 5AG
Opening times: from 7pm for 8pm performance, Last admission 7.45. 
Saturdays 24 September, 1st October, 8thOctober.
At all other times between 24th September – 8th October by appointment only
Public information : 020 7394 8792
Admission free
WE HAVE OUR OWN CONCEPT OF TIME AND MOTION
25th August - 28th August
Auto Italia in collaboration with Federico Campagna, Huw Lemmey, Michael Oswell and Charlie Woolley present We have own concept of Time and Motion: a four day event devoted to the idea and practice of self-organisation.
Featuring a temporary bookshop run by the new cooperative organisation Book Bloc, archival material selected by participating artists and commissioned furniture by Charlie Woolley, the exhibition space will become a base for the production of new work and ideas. Through a series of events this project will investigate pre-conceived ideas of self-organisation and the role of gender politics within this. The project will examine models of organisation especially from the position of an artist-run space and how this fits within a neo-liberal framework and is potentially complicit in the growing precarity of all labour. The project title references the fourth issue of the publication Class War, which controversially introduced Autonomist ideas to the London anarchist scene in the mid 1980s.
Events will feature a wide variety of artists, activists, writers, designers and academics who are part of a growing network engaged in self-organisation and self-publishing. Speakers include Franco 'Bifo' Berardi, Nina Wakeford, Mark Fisher, the Free Association and the Alliance of Radical Publishers plus more to be confirmed.
Workshops and panel discussions will be held throughout the event by Auto Italia, Book Bloc and the Deterritorial Support Group, along with daily podcasts recorded and distributed online. A new publication will be produced outlining the live programme along with interviews and discussions from international organisations with an additional supplement made during the course of the project in the exhibition space by Michael Oswell.  
We have our own idea of Time and Motion comes from a network of artists who have formed around Auto Italia and its programme and is a product of artists finding affinity with each others' projects, ideas and aspirations. It draws on the intangible expertise, knowledge and network which Auto Italia is a part of and will produce new information that can develop a wider narrative for the future of grass-roots projects and artist-led organisation.
Auto Italia is an artist-run project space based in South East London. It provides a framework for developing alternative and new approaches to practice and exhibition formats, co-producing new work directly with emerging artists.
A timetable will be released shortly with a detailed schedule and full list of participants.
Auto Italia South East
434-452 Old Kent Road
London
SE1 5AG
autoitaliasoutheast.org
info@autoitaliasoutheast.org
EVER-CHANGING MOODS
Performance & Sculpture: An exhibition by Rachal Bradley and Jess Wiesner, commissioned by Auto Italia South East
18 June - 31st July 
PV 17th June 7-9pm
Open Friday to Sunday 12 - 6pm 
Performances every Saturday at 3pm 
Open late on the last Friday of the month
A project by Rachal Bradley and Jess Wiesner, commissioned by Auto Italia South East. Brought together by Auto Italia, Bradley and Wiesner will present sculpture and performance made in and out of collaboration and in consultation with a wide variety of contributing artists.

"Let's say for argument's sake we have worked in sculpture and performance to produce positions that problematise our own vocabulary and relationships with matter. It might be emotional, material or intellectual. It reflects the high anxiety of our epoch." – Jess Wiesner and Rachal Bradley

Using Auto Italia's main exhibition space, the artists use real objects (bottles, cacti, house-wife pillows, boxing bags) together with treated elements that are scored, etched or welded to bring about a staged crisis. These sculptural pieces installed specifically on the horizontal plane of the exhibition space seek to elicit changing perspectives and moods.

Performances are scheduled to occur throughout the exhibition acting as additional material, like temporary sculptures. These will include a mime performance with costumes specifically designed by Melissa Gordan and Fabienne Gassman and a presentation on colour by Lucy Stein and Alex Neilson. Auto Italia's current artist in residence, Andrew Kerton, will be making new work during the exhibition in dialogue with the artists.

The opening night of the exhibition will feature a large-scale performance entitled 'Working Tax Credits; Full time, Full ON'. This will be re-staged again on the 29th July.

A series of panel discussions organised in tandem with the exhibition will draw on specialists from a variety of fields including law, neuroscience, critical theory, psychoanalysis and architecture. These panel discussions will explore topics ranging from the notion of truth in science, art and law, to the actual meaning of a work life balance and will include a discussion of post-analytical thinking.

All the elements of this collaborative work will feed into the idea of an ever-changing mood generated by a group of people working together and interacting through performance and sculpture. The artists involved will be engaged with a concern that through a mood, ideas of action, agency, active rest and passive resistance can be rescued.
http://autoitaliasoutheast.org/
MATMOS with J. Lesser, John Wiese, Birds of Delay
19th May 2011
from 7.30pm
As part of an ongoing collaboration with record label and music promoter Upset The Rhythm, Auto Italia launch their 2011 programme with an evening of live performances from Matmos, John Wiese and Birds of Delay.

Matmos, the experimental music duo from San Francisco, will be performing in collaboration with J Lesser. The pair, who started working together in the mid-1990s, make music out of the sounds of objects, animals, people and actions using audio samples from such sources as plastic surgery operations and the sounds of saliva in a singer's mouth. They work not only in music production but explore, through performance and collaboration, the various social, political and economic contexts of sound. Matmos have an unusual and critical connection to sound, focussing on the content and potential of project-based audio experimentation. This expanded interpretation of sound stretches their technical and theoretical expertise to a multitude of contexts with a huge variety of other collaborators and disciplines which includes the Kronos Quartet, Bjork and Erase Errata. As well as performing they have held seminars at Harvard, scored the soundtracks for five gay porn films, a pinball machine and even a NASCAR television commercial.

The event will also feature John Wiese, a solo artist and serial collaborator from Los Angeles. His ongoing projects include LHD and Sissy Spacek; he has toured extensively as a member of Sunn O))) and recently performed in the 52nd Venice Biennale with artist Nico Vascellari.

Support comes from by the London/Berlin collaboration Birds of Delay. Brought together through a shared love of power electronics and noise bands the duo will be opening this evening of sound through collaboration.

Upset the Rhythm have been creating their own community around DIY music since 2003. Through distributing artists' work, releasing records and organising a formidable amount of weekly shows they have a proximity and commitment to the scene that has developed around them. They have been working with Auto Italia since 2009, co-producing Yes Way, a festival of the diverse grassroots music and art scenes in the UK.
£10 entry. Tickets can be purchased in advance from We Got Tickets.
Auto Italia
434-452 Old Kent Road,
London,
SE1 5AG
http://www.upsettherhythm.co.uk/
From LuckyPDF TV, this is Auto Italia LIVE

16th October- 13th November
Broadcast LIVE every Saturday at 5pm

Auto Italia and Lucky PDF present From LuckyPDF TV, this is Auto Italia LIVE - a series of five weekly one hour transmissions broadcasting live on the internet from Auto Italia, Peckham.

Launching 9th October, with the first broadcast taking place on Saturday 16th, the artists' project space will be transformed into a functioning independent TV studio. Showcasing new work from both established and emerging artists the weekly episodes present projects engaging with the traditions and contemporary forms of broadcast media. The programme will look at artists' relationships to mainstream media and cultural programming, as well as the historic role of artists accessing and exploiting the format of TV as a platform to present work, projects and themselves.

The project is a continuation of the two organisations' ongoing collaboration, celebrating artists who produce projects independently, creating their own audience and context within a larger network of media and culture.

Each episode will be produced in front of a studio audience and streamed live over the internet. The gap between the audience in the space and those watching at home, combined with the tension between television's analogue heritage and digital supersession will be key to how each show comes together. The series will also develop an ecology of independent artists and artist run spaces documenting the way in which artists are finding new ways for themselves and their work to exist within the current cultural conditions.

Departing from the focus on video art, its commercialisation and theoretical reinvention as the black box within the white cube, the series will place its emphasis on the greater relevance and cultural impact of artists dealing with expanded modes of production and distribution. Produced with artists who are working in a contemporary networked and international context this project will define a specific place and moment while presenting multiple approaches to the presentation of information and the politics inherent in broadcast and televisual representation.

http://www.autoitaliasoutheast.org/autoitalialive.html

Auto Italia South East
1 Glengall Road
Peckham
London
SE15 6NJ
info@autoitaliasoutheast.org

http://www.autoitaliasoutheast.org/
http://www.luckypdf.com/


COUNTER CONSTRUCTS
Nicholas Brooks, Graham Hudson, Tim Ivison & Julia Tcharfas, Paul Kneale, Guan Rong, Brendan Threadgill

18 September - 3 October
PV 17th September 6-9pm


Counter Constructs brings together seven artists from the UK and North America in an exhibition exploring strategies of representation and critique of the urban built environment. Responding to the undead 'regeneration' of global development projects and the geologic sediment of spatial histories, the exhibition is a series of implicit proposals and contestations. Unfinished maps, unspecified models, unbuilt plans and unbuilding the city – the exhibition is as much about utopia as it is about its folly.

Initially organized by Tim Ivison & Julia Tcharfas around their research-based collaborative practice, Counter Constructs is a way to extend their dialogue on urban space to a wider range of interpretations. The artists in the show are brought together by a shared interest in mining the 'structure' of architectural thinking. Comprising a sound installation, a détourned architectural pavilion and a floor-drawing altered daily – each work represents a part of a circuitous system of associations and digressions. Auto-Italia will be temporarily appropriated as a space for the archaeology of urban utopias and the staging of alternative visions.



RIBBONS! (The Shape of an Exhibition)
BREER LAZIDJ NAHR

Private view Wednesday 28 July 6-9pm
Open 29 July - 22 August


RIBBONS! (The Shape of an Exhibition) is a temporary project which will occupy the park opposite Auto Italia during July and August. Lengths of shiny, coloured ribbon are tied from the branches of one tree to another to form long squiggles and zig zagging lines which curve in one direction and then another as they are caught by the breeze. As the first installment of a larger project titled The Shape of an Exhibition, this outdoor installation acts as a sketch of what is to come.

The Shape of an Exhibition has been conceived to address the notion of an exhibition by considering and expanding both its site and its timeframe. A sequence of exhibitions will take place at Auto Italia, in the garage next door and in the park across the street. Ideas will be developed about the past, present and future use of the site, and will conclude with the creation of a permanent playground in the park where the reflective, coloured ribbons now hang. The Shape of an Exhibition could be understood as a remake of a novel, The Shape of a City by Julien Gracq (1985), or a version of the final scene of Jacques Demy's film, The Umbrellas of Cherbourg (1964), both of which function as projections of their authors' recollected and imagined memories of a city.

As a prologue to The Shape of an Exhibition, RIBBONS! is a product of what it imagines. Like a movie imagining the film projector, or a rabbit imagining the top hat from which it will appear, there is a mirroring back and forth between the product and producer. The long coloured lines of ribbon suspended in the branches of the trees above are a sketch or a draft of the exhibition to come, like lines drawn on a floating page. Many layers of drawings are stacked on top of each other in a book of drawings as large as the park itself. Now a small magic trick: like a magician capable of removing a table cloth in a split second without spilling the glass of water that stands on it, the paper of this book is taken away leaving only the coloured lines.



IL TRASLOCO (MOVING OUT OF THE FUTURE)




Saturday 26 June - 3pm

Auto Italia South East
1 Glengall Road
London
SE15 6NJ

Il Trasloco (Moving out of the future) is a 1991 independent documentary directed by Renato de Maria, now screened for the first time in the UK with English subtitles. Set in Bologna and retrospectively looking at the history of one of the key places where the Autonomia movement took place during the 1970s, the film is a surprisingly personal and heartbreaking recollection of the emptying of a household and the ending of an era, one that was possibly already dead.

Initially, the protagonist of the documentary appears to be Franco Berardi, aka Bifo, who narrates the story of the Autonomia movement, which was by its nature deeply intertwined with the intimate and personal lives of those who made it happen. However, the real protagonists of this film are the increasingly empty rooms of the flat in 19 Via Marsili, in Bologna. The silent walls speak through the voices of Bifo and many other ex-dwellers about the simple story of the rise and fall of a different - now almost incredible - way of life.

One of the most influential workerist social movements to emerge in Italy in the 1960s, the terms Autonomia or the Refusal of work have now become somewhat overused shorthand. However, what becomes clear watching this film is that they refer to a practical methodology of life rather than to the sterility of what remains in their theoretisation.

This screening will mark the launch of High performance dropping out (Art workers won't kiss ass), which is a long term project hosted at Auto Italia. This project is a series of events, discussions, group meetings, workshops and screenings which investigate alternative methods of community, collaboration and communion in both art and non-art contexts.

§


This first ever screening of Il Trasloco to an English-speaking audience was made possible through a collaboration of Auto Italia and Through Europe (www.th-rough.eu). The translation from Italian is by Through Europe member Federico Campagna.

www.autoitaliasoutheast.org
info@autoitaliasoutheast.org

If you no longer wish to receive information about Auto Italia please reply with UNSUBSCRIBE in the subject line of the email. Thank you.


-------------------------------------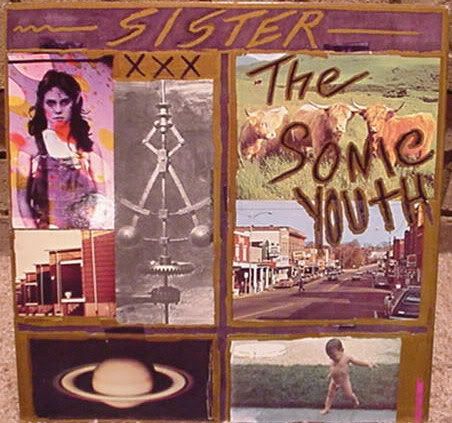 Dan Graham's Rock My Religion
(An Expanded Screening)

Sun, 7 Feb 2010, 4.30pm

Dan Graham's artistic practice has been influenced by music from early on and this interest becomes more explicit in the late 1960s through some of his first writings such as Live Kinks, 1969 a review of a concert by the Kinks. During the 70s and 80s, Graham developed close working relationships with composer Glenn Branca and musician and Sonic Youth founder Kim Gordon, who supposedly started her music career by taking part in one of Graham's performance pieces, which didn't quite go according to plan and turned into a fully fledged concert. Through "a shift towards the documentary" as described by LA MOCA's Bennett Simpson who recently curated a Graham retrospective, the 1980s saw the release of two video works by the artist which explicitly deal with the subject of popular music: Minor Threat from 1983 on a concert of the American punk band of the same name and the more complex Rock My Religion (1982-84), developed in discussions with Branca, Gordon and Sonic Youth's Thurston Moore, all of whom contributing to the soundtrack of the work.

In Rock My Religion, Graham traces the history of popular music in America back to the 1950s, linking it with a 19th century Puritan sect, The Shakers. The bodies of the Puritan Shakers, reaching ecstasy in order to 'overcome' sexuality and to be closer to God, are juxtaposed with the shaking bodies of America's pubescent teenagers, escaping their suburban prisons by immersing themselves in the sexually charged adoration of their pop idols – from Jerry Lee Lewis and Elvis to Jimmy Hendrix and Jim Morrison. For Graham, a study of popular music is intrinsically linked to an analysis of America's political and social system constructed on the basis of a belief in the 'American Dream', a work ethic based on achievements of individuals and the nucleus of the traditional family. Whereas the Shakers' aim was to create an equal society achieved through the elimination of sexual desires in the course of communal dancing, popular music allows the creation of a communal experience through the appreciation of individuals' creative expressions. With Rock My Religion Graham investigates the idea of a relationship between 19th century industrialisation and America's 'suburbanisation' in the 1950s, connecting this work to other pieces which show the artist's continuous engagement with the semiology of suburban and urban architecture.

Rock My Religion is as much an experimental documentary as it is a theoretical discourse on American culture in the second half of the 20th century, making this work a visual extension of Graham's writing practice rather than linking it with his works in video art. In contrast to the' instantaneous presence' experienced within closed-circuit video installations, Rock My Religion is an attempt to 'extend time'. Linking the past with the present may be a way of accounting for popular music's ability to occupy a space between the economy of a commercial industry and the realm of fantasies and desires. This screening will contextualize Graham's video-essay with readings of interviews, writings and music in order to expand on the influence of music on Graham's work and to reflect on the importance of writing as part of his artistic practice.

Organised by Bettina Brunner








" />

No arts space acting alone can respond to the diverse and conflicting needs, interests and access requirements of all its stakeholders; no insular effort will suffice to critically embrace future technologies ... Instead we offer a toolkit of architectural and political strategies for knitting arts spaces into a tapestry of creative debate, out of which a new and more sustainable global society might one day rise. Art Spaces Lead Global Ecology of Ideas, Hunter&Gatherer (with Yiannis Kanakakis)

Auto Italia South East is pleased to announce Towards a Zoology of spaces, a staged conversation and open debate by Hunter&Gatherer (architect Manuel Shvartzberg and writer Fabian Faltin) with the participation of James Taylor Gallery co-founders Julia Crabtree and Will Evans, Edward Dorrian of Five Years, and SPCMKR founder Timothy Ivison.

Hunter&Gatherer's Art Spaces Lead Global Ecology of Ideas reported on a near-future art world constellation of institutional typologies ranging from MOMA franchise expansion in London Heathrow airport to 'grey' art centres which deliver day-care services and gated security for the elderly. Organised as a pragmatic response to their original report, Towards a Zoology of spaces provoke debate amongst self- organised arts spaces operating in contemporary contexts, and to sound out propositions for future methodologies and organisational structures. Hunter&Gatherer will rehearse a staged conversation based upon researches conducted at Auto Italia South East and members of the panel, which will be followed by an open discussion.

Hunter&Gatherer www.hunterandgatherer.eu, a democratic two-way collaboration between "Architecture Director" Manuel Shvartzberg, and "Intellectual Superintendent" Fabian Faltin founded in 2008.

James Taylor Gallery jamestaylorgallery.co.uk, a 10,000 sq foot warehouse gallery in Hackney. JT Project 09 recently saw the simultaneous participation of seven artist-run organisations, each independently organising a space within the space.

Five Years www.fiveyears.org.uk, thirteen artist-members who manage the gallery according to the principle that each member may present two exhibitions every eighteen months, with at least one exhibition by invitation only.

SPCMKR www.spcmkr.com, an international exchange network of "surplus spaces" made possible through an online community of artists, curators and writers.

Towards a Zoology of spaces - Saturday January 16, 2010 3 - 5 pm Auto Italia South East 1 Glengall Road London SE15 6NJ autoitaliasoutheast.org | info@autoitaliasoutheast.org

Untitled (some kind of a bench mark)
Justin Jaeckle
24 July- 16 August
Private view Friday 24 July 6pm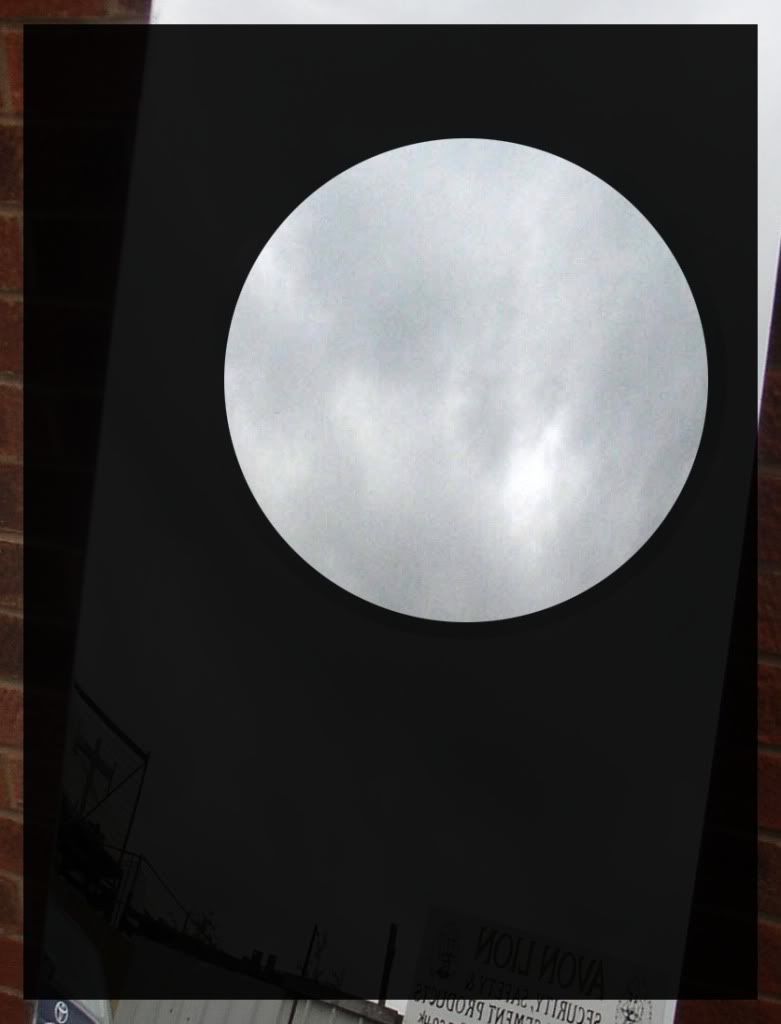 Auto Italia
1 Glengall Road
London
SE15 6NJ
www.autoitaliasoutheast.org
info@autoitaliasoutheast.org

In a new ongoing project, Auto Italia is inviting artists to produce work for the
façade of the building, translating their practice to tackle the scale, limitations and
site. This will change or accumulate every month in parallel to the established
programme.

For the third instalment in this series of external exhibitions, Justin Jaeckle will
respond to the building with a series of gestures both practical and ephemeral.

Justin Jaeckle's work is rich in mistranslations and the semiotics of surface. It
frequently privileges alternative possibilities and creative misunderstandings whilst
revelling in the space between art and design / function and futility / restraint and
ADHD. Past work has seen Mies van der Rohe's Barcelona Pavilion re-scaled as
a possible public seating solution; the internet published as a tabloid newspaper;
and a prototype for a disco dance-floor modelled on Mondrian's Fox Trot B.

For Untitled (some kind of a bench mark), a sparse play of lighting, sheen and
surfaces creates a new topology for Auto Italia's façade and forecourt, and
introduces a hint of mild spectacle to the former auto-garage. Functional sculptural
interventions extend the buildings reach onto the street in a play of reflections
and pools of colour, whilst a mixture of permanent and temporary additions to the
structure offer places to rest and materiality to behold.

Elements such as a smokers' bench, a gilded doorway, an altered street lamp and
geometric building-jewellery will introduce a set of considerations and design
decisions onto the building and its surroundings; altering its personality from a
tired old man of the auto trade to a slightly perplexed new kid on the block, with
aspirations towards camaraderie and the aesthetic sublime.

Jaeckle graduated from Central St Martins in 2005 and works as an artist and
curator. He has recently exhibited in shows including Seven Films: Seven Solo
Shows: Seven Days, 79a Brick Lane; The Dark Show, FormContent; and Friends
of the Divided Mind, Royal College of Art, alongside curatorial projects including
At Home With Mme Le Corbusier, The Closet Gallery, and the sequence of
exhibitions A History of Two Mountains / One the Original / Two a Copy / Both
Equally Heavy and Night School, both in partnership with Olivier Castel and
Katie Guggenheim.


Auto Italia is supported by Arts Council England and Chelsea Arts Club Trust and
this exhibition is supported by The Elephant Trust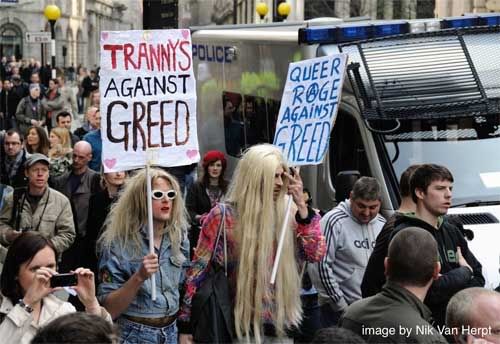 Pro-soh'pa-peer
Richard John Jones

Part 1:
Auto Italia
1 Glengall Road
London SE15 6NJ
www.autoitaliasoutheast.org
info@autoitaliasoutheast.org
1 August- 9 August 2-6pm
Live event, Sat 8th August 2pm onwards (refreshment will be provided)

Part 2:
SPACE
9 — 131 Mare Street
London E8 3RH
Private View: 3rd September 6:30pm-8:30pm
4 September- 17 October
www.spacestudios.org.uk
exhibitions@spacestudios.org.uk



RIBBONS! (The Shape of an Exhibition)
BREER LAZIDJ NAHR

Private view Wednesday 28 July 6-9pm
Open 29 July - 22 August


RIBBONS! (The Shape of an Exhibition) is a temporary project which will occupy the park opposite Auto Italia during July and August. Lengths of shiny, coloured ribbon are tied from the branches of one tree to another to form long squiggles and zig zagging lines which curve in one direction and then another as they are caught by the breeze. As the first installment of a larger project titled The Shape of an Exhibition, this outdoor installation acts as a sketch of what is to come.

The Shape of an Exhibition has been conceived to address the notion of an exhibition by considering and expanding both its site and its timeframe. A sequence of exhibitions will take place at Auto Italia, in the garage next door and in the park across the street. Ideas will be developed about the past, present and future use of the site, and will conclude with the creation of a permanent playground in the park where the reflective, coloured ribbons now hang. The Shape of an Exhibition could be understood as a remake of a novel, The Shape of a City by Julien Gracq (1985), or a version of the final scene of Jacques Demy's film, The Umbrellas of Cherbourg (1964), both of which function as projections of their authors' recollected and imagined memories of a city.

As a prologue to The Shape of an Exhibition, RIBBONS! is a product of what it imagines. Like a movie imagining the film projector, or a rabbit imagining the top hat from which it will appear, there is a mirroring back and forth between the product and producer. The long coloured lines of ribbon suspended in the branches of the trees above are a sketch or a draft of the exhibition to come, like lines drawn on a floating page. Many layers of drawings are stacked on top of each other in a book of drawings as large as the park itself. Now a small magic trick: like a magician capable of removing a table cloth in a split second without spilling the glass of water that stands on it, the paper of this book is taken away leaving only the coloured lines.



A Prosopopoeia is a rhetorical device in which an abstract thing is personified and represented as speaking.

Proh-soh'pa-peer is a live event at Auto Italia South East on the 8th August, 2009 which will be filmed. The edited representation of this event will be presented at SPACE from the 4th September, 2009 as a video installation with the same name.

Proh-soh'pa-peer explores specific queer approaches to libidinal politics and bipartisan notions of contemporary radicality and protest. At Auto-Italia South East different formats of live events, from a television show, music gig, reconstruction and theatrical performance will be used as a platform for groups that are related to an experience of social exclusion to represent different strategies of revolution, radical politics, inclusion and participation.

The event will constrast systemic forms of representation with DIY queer culture, and mainstream media narratives with de-centred independent or alternative reporting. Proh-soh'pa-peer represents the dialects and singularities inherent in the formation of groups and events that are created through a narrative perspective.

Proh-soh'pa-peer comes from Richard John Jones' critical approach to artistic practice and collaboration and the politics of representing discursive projects as art-work. His work to date has placed an emphasis on creating and representing new dialogues between institutions, "specialist practitioners" and the exhibition or "public" space. It is framed by the effect communication technologies and the media have on self-representation and resistance in ideological, global distributive networks.

Auto Italia is supported by Arts Council England and The Chelsea Arts Club Trust